Collaborating for consensus in the management of dry eye disease in Europe: an interview with Professor Elisabeth Messmer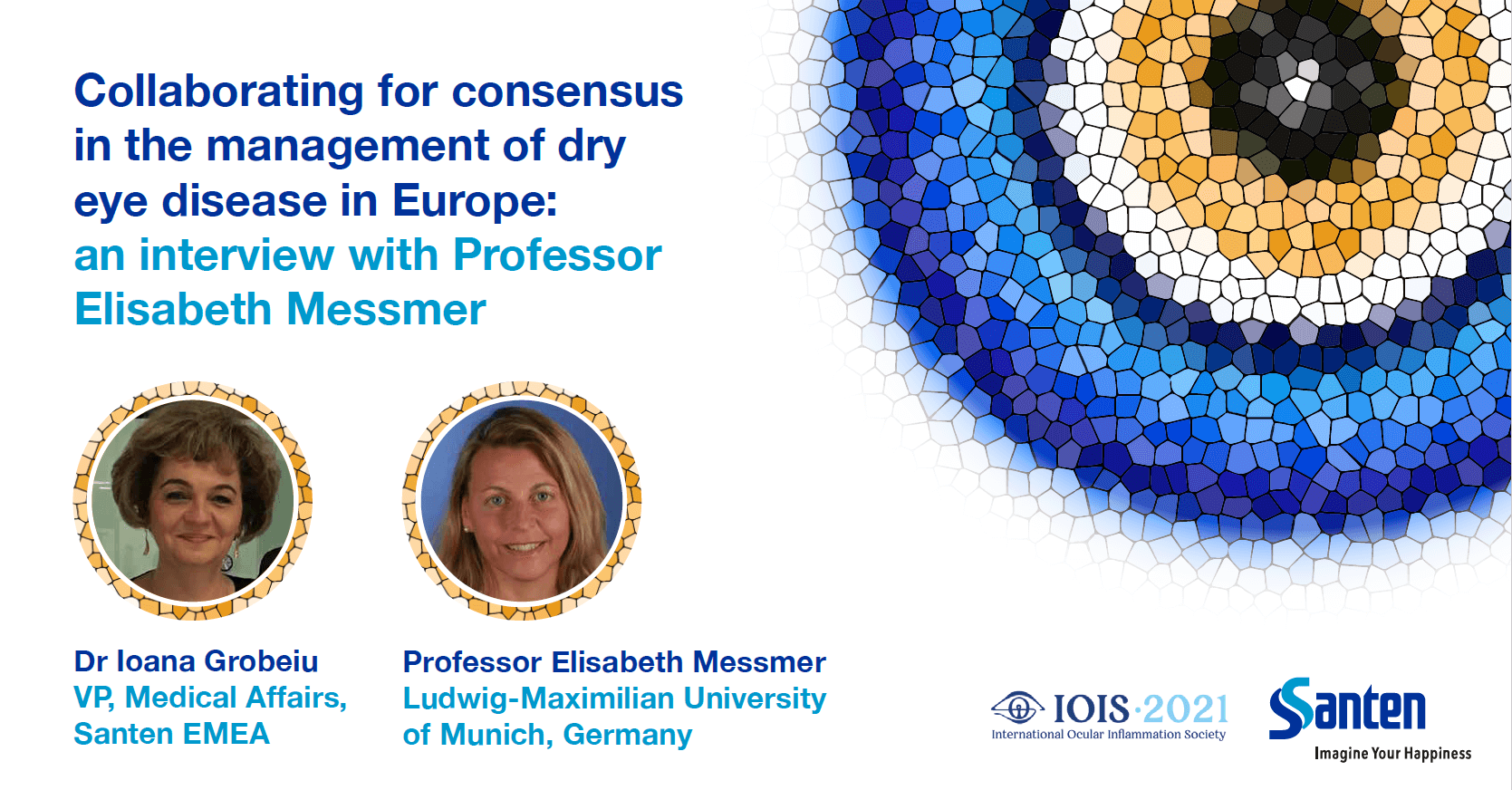 Dry eye disease is an under-recognised and under-treated condition.1 Ahead of the 16th International Ocular Inflammation Society (IOIS) 2021 congress, Dr Ioana Grobeiu, ophthalmologist and Vice President of Medical Affairs, Santen EMEA spoke with leading ophthalmologist Professor Elisabeth Messmer around the need to evolve dry eye disease management and improve health outcomes for patients.
They reflected on the significance of scientific collaboration, the importance of examining current clinical guidance and the work of the Dry Eye Disease Consensus Programme for a better understanding of the challenges that people with dry eye disease experience on a daily basis.
Persistent and determined scientific exchange is key
Dry eye disease belies its seemingly innocuous name and can be life-changing for some patients.1
After more than 20 years of working in this field, it's clear to me that this insidious condition can have a significant physical and psychological impact on people's lives. Our research shows that symptoms may negatively affect a multitude of daily activities such as sleep, family and social life, enjoyment of entertainment and exercise.2
So, the question really is – how can we continue to make progress in the field and help to combat dry eye disease?
I believe the best way is by persistent and determined scientific exchange, working closely with experts who interact with patients every day and supporting a diverse range of evidence generation in ongoing real-life studies. This approach should definitely facilitate evolving disease management and treatment, while improving people's lives.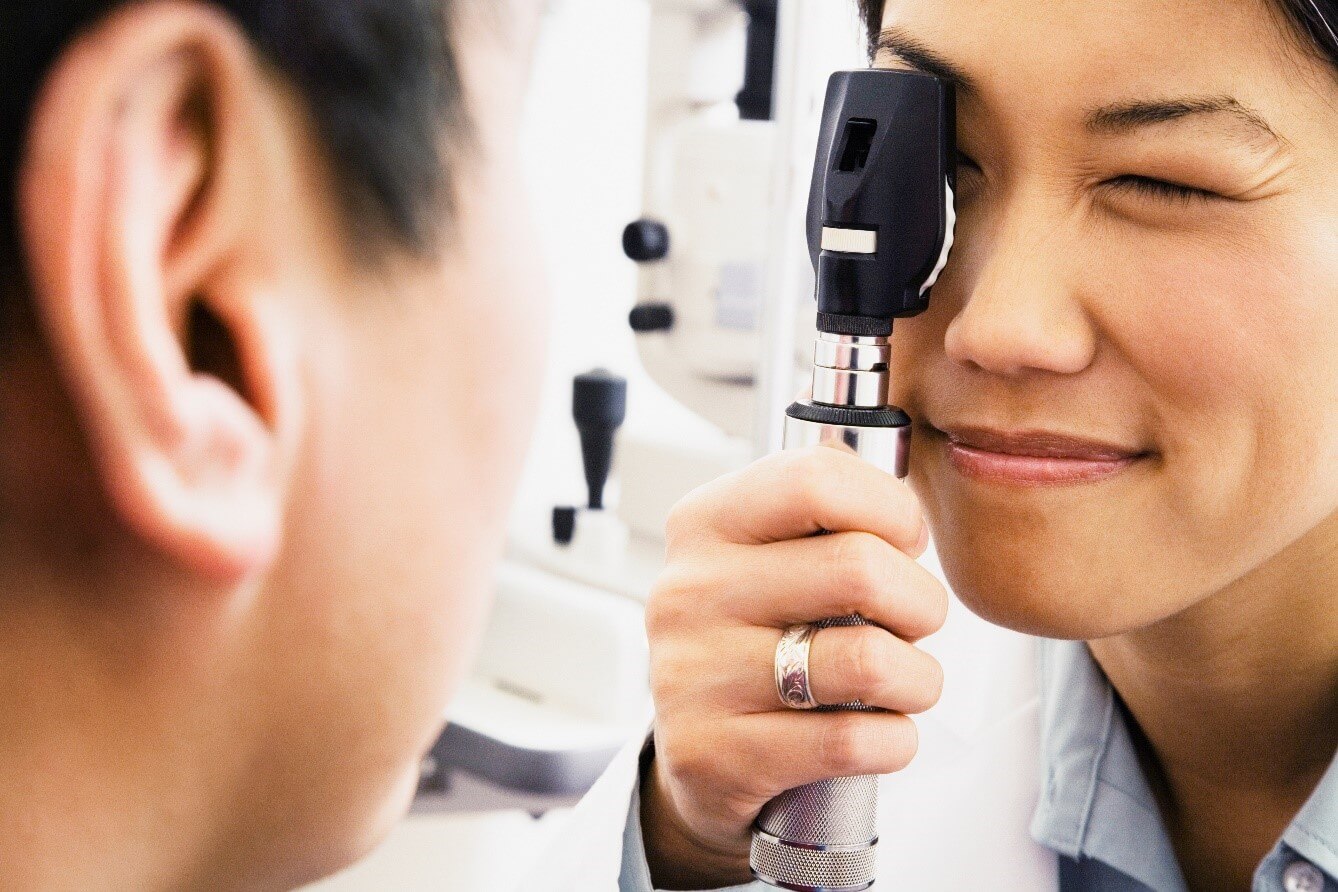 Approximately 11-30% of people in Europe experience dry eye disease.3-7 Numbers are set to rise with a growing, ageing population and more young people being diagnosed because of an increase in screen time, especially due to the COVID-19 pandemic.2 It is, however, often under-recognised and under-treated.1 It's clear that dry eye disease needs to be more of a priority.
Diagnosis and management are key issues, presenting challenges for patients and their physicians. However, when I look back on the past years, significant steps have been taken.
Last year we were delighted when Professor Christophe Baudouin formed the European Dry Eye Society (EuDES) with other leading clinical experts. When I interviewed him in June, we spoke about the importance of the society and the first-ever European congress dedicated to dry eye disease, in which we were proud to be involved with.
Now, six months later, we will be taking part in the IOIS congress on 2-5 December 2021. In advance of this, I had the privilege to talk to Professor Elisabeth Messmer about some of the challenges that dry eye disease patients are facing.
What impact does dry eye disease have on overall quality of life for people?
The impact of dry eye disease on people's everyday lives can be profound. The condition can affect people psychologically as we know that there is a significant correlation between symptoms and depression, anxiety, mood alterations, irritability and stress. It also affects how people experience everyday tasks and actions connected with their work and their social lives and can cause problems with reading, computer work, watching television and driving. Many aspects of everyday life can be negatively affected.
What are the current challenges for diagnosing and managing dry eye disease to improve patient outcomes and quality of life?
Dry eye disease has numerous causes and has symptoms common to many different conditions. Sometimes the severity of symptoms the patient is experiencing may not correlate with clear signs of disease, which might increase the difficulty of an accurate and timely diagnosis.

Among the key challenges for managing dry eye disease, are understanding the role of inflammatory processes in the pathophysiology of the disease and ensuring that lid hygiene is recommended to patients with meibomian gland dysfunction (one of the potential triggers of dry eye disease).

In addition, tests and treatments may not be carried out according to established guidelines and standards. Evaluating ocular surface inflammation is an important step – however, we know that the diagnostic tools are rarely used. There is also the issue of the time needed in clinic, especially in the current environment to diagnose, explain and develop a treatment plan for a patient with dry eye disease.
Moving towards consensus
Talking with Professor Messmer shows that it's vital we acknowledge and understand the wide-ranging experiences of people with dry eye disease. There is variability in patient care and the management and treatment of dry eye disease across Europe. All this needs to be carefully evaluated and analysed with the aim of establishing a consensus of patient care.
We have been working with Professor Messmer and a panel of independent experts across Europe on a Dry Eye Disease Consensus Programme. The aim is to evaluate current unmet patient needs (including timely diagnosis, long-term management of inflammation and pain and effective treatment) and develop a consensus of clinical recommendations.
Can you please tell us more about the Dry Eye Disease Consensus Programme including why a panel of European experts was formed and what your objectives are?
I am very pleased to be part of this initiative. The panel wants to achieve consensus on clinical recommendations for the management of dry eye disease across Europe with a focus on providing practical guidance on the management of inflammation and pain. We see this as an important step. Right now, in Europe, there are a number of different diagnostic and treatment algorithms to manage dry eye disease. For example, some countries, such as Germany, have already published guidelines for the practical aspects of anti-inflammatory treatment in dry eye disease. We now need to draw on the best practice to achieve standardisation of diagnosis, management and treatment.
What has been the added value of working with experts across Europe, instead of focusing on working with local experts to reach a consensus for an individual country?
Our goal is to produce clarity on the management of dry eye disease across Europe. A broad range of expertise on the panel was crucial. Taking a European-wide approach should mean that we gain more visibility when the guidelines are published than if we had focused only on one country. Our consensus can then support more physicians in treating their patients with dry eye disease.
What approach did you take to ensure the best collaboration for reaching a consensus?
First of all, consensus questions were developed by a small steering committee from several countries who formulated 22 key questions covering a variety of topics. Consensus statements were then put together and an extended group of specialists, consisting of 29 dry eye disease experts from 14 different European countries, voted on them via an anonymised online platform.
Learning from the experts in dry eye disease
We are very much looking forward to learning from the results and recommendations of the consensus.
Santen wants to ensure that physicians in Europe have access to the latest expert thinking, which we can provide through our medical education. Only with this kind of effort can we address the challenges around the diagnosis and treatment of dry eye disease.
Are there any key learnings from the process that you would like to share with the broader ophthalmology community and healthcare professionals working in other specialties?
For me, understanding best practice from clinics across Europe has been very important in ensuring we support as many physicians as possible with managing dry eye disease. I also believe that along with effective clinical guidelines, patients play an important role in the management of their condition which means educating people is crucial.

I'm really looking forward to sharing the results of the consensus programme with other healthcare professionals so we can standardise diagnosis and treatment and improve the quality of life for people with dry eye disease.
Looking to the future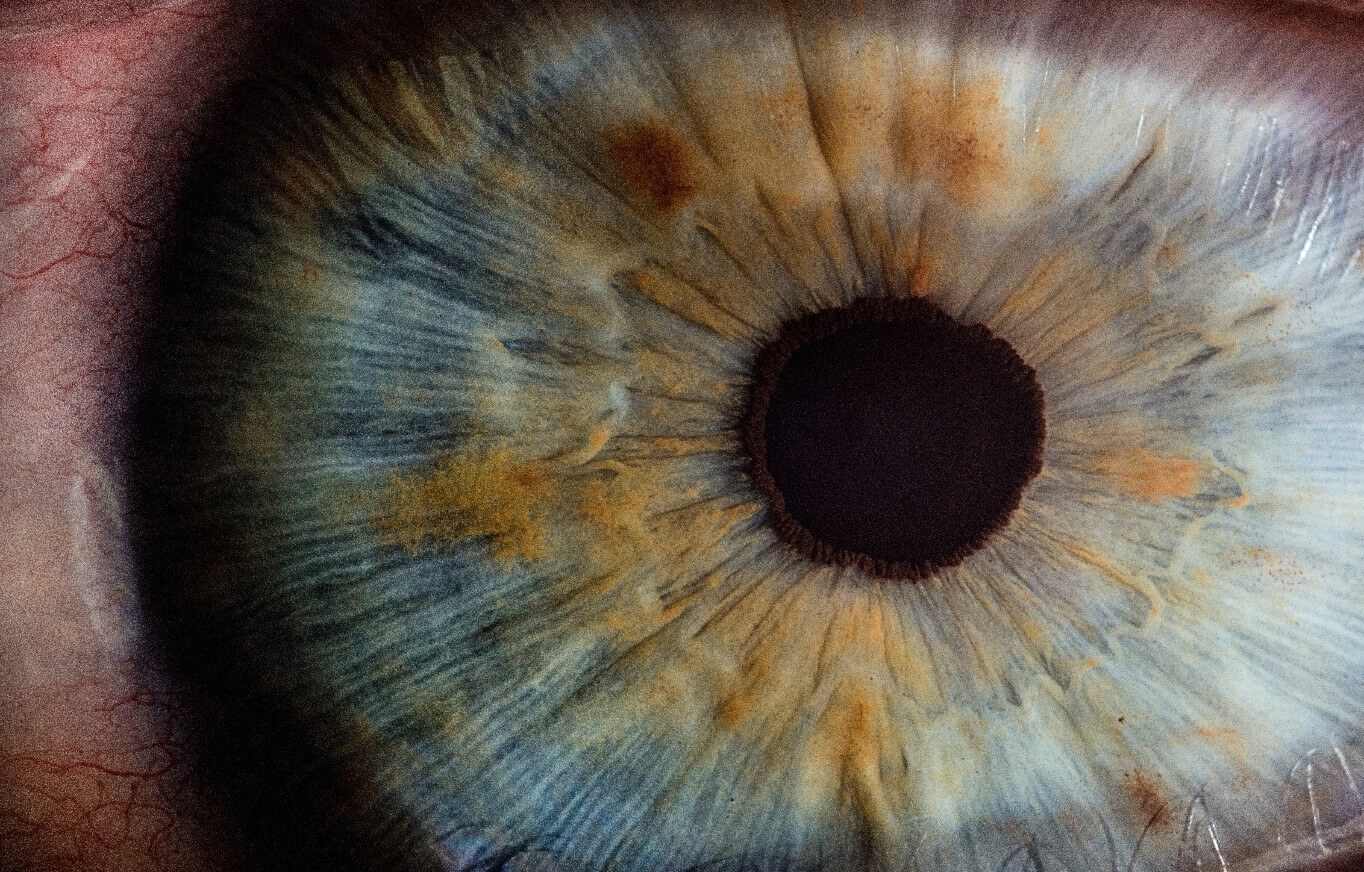 It is a privilege to be able to understand and learn from renowned ophthalmology experts. So, what are the next steps? The consensus will be published in a peer-reviewed journal in due course, but this is still the beginning. Dry eye disease management is a continual process for physicians and patients and further collaboration will always be needed.
Steady and significant progress has been made in understanding dry eye disease, but we recognise that we have to be persistent and determined in our scientific exchange to improve patient outcomes. So, we look forward to continuing this during the IOIS congress.
References
Clayton JA. NEJM 2018; 378: 2212-2223.
Barabino S. Ophthalmol Ther 2021;10(3):495–507.
Viso E et al. Ophthalmic Epidemiol 2009;16:15–21.
Viso E et al. Invest Ophthalmol Vis Sci 2012;53:2601–2606.
Vehof J et al. Br J Ophthalmol 2014;98:1712–1717.
Malet F et al. Acta Ophthalmol 2014;92:e429–e436.
Tsubota K et al. Int J Mol Sci 2020;21:9271.
Document number: NP-DED-EMEA-0111
Date of preparation: November 2021