Head of EMEA Business
Marianthi Psaha was appointed as Head of EMEA Business, effective from July 1, 2023.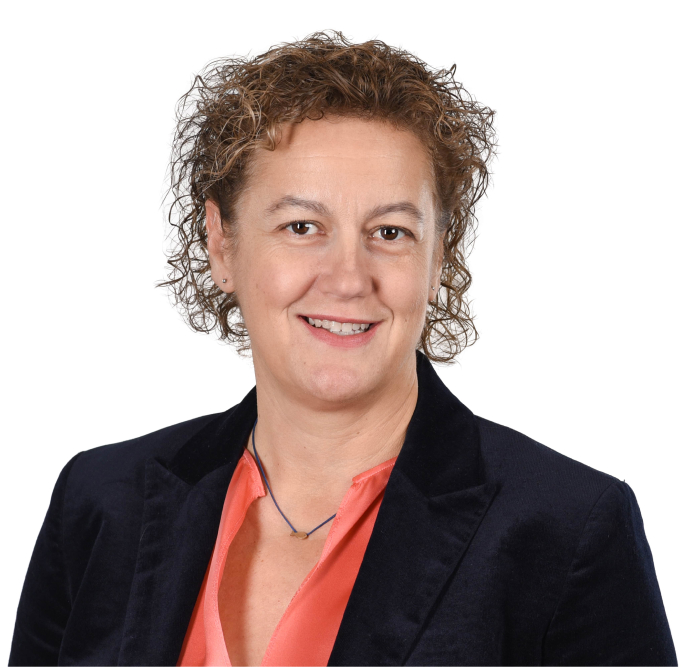 "I am thrilled to step into the role of Head of EMEA Business at Santen. As we move forward, I am committed to harnessing our collective skills and innovative spirit to drive growth and deliver on our Medium-Term Management Plan and beyond. Amid the dynamic landscape of the pharmaceutical industry, I am confident that with our shared dedication to progress and patient outcomes, we can continue to make a real difference in the lives of patients. I look forward to collaborating with the wider Santen team, our partners, and stakeholders as we together shape the future of patient care and make substantial progress in our field."
Marianthi is a seasoned commercial leader, bringing over 25 years of diverse experience across gene therapy, rare diseases, primary and specialty care. Her broad leadership experience at local, regional, and global levels has been instrumental in successfully navigating through complex landscapes and driving transformative changes within the pharmaceutical industry.
Prior to joining Santen, Marianthi led the launch of the first-ever ophthalmic gene therapy as Global Head of Gene Therapy, Ophthalmology at Novartis. This milestone reflects her unique combination of commercial expertise, innovative thinking, and agility in establishing a pioneering worldwide go-to- market model. In her role as General Manager for Novartis in Slovakia, Marianthi orchestrated a comprehensive business and cultural transformation, creating an environment that fosters teamwork, growth, and success.
At Santen, as Head of Cell and Gene Therapy, she was pivotal in our expansion into new technological areas and emergence as a social innovator. She successfully built a global cell and gene therapy organization, enabling us to cover the entire value chain, and advanced the development of jCell, a cell therapy for retinitis pigmentosa. Her substantial contribution to addressing unmet medical needs through groundbreaking therapies earned her a spot on the Medicine Maker's "Power List" in 2022.
Marianthi holds an MBA from Warwick Business School, UK, a postgraduate degree in leadership capabilities from Glasgow Caledonian University, and a bachelor's degree in economics and management from McGill University, Canada.